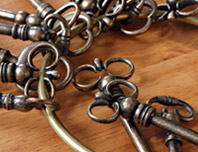 You are respected as an individual, valued and given objective career guidance to chart your career paths. We will establish your personal expectations, expertise, strengths and career aspirations. We will then ascertain your technical competence, job-fit and organisation-fit before presenting your profile to our clients.
We know your time is valuable so we make your career planning efficient and targeted. We honour our candidates' desire for confidentiality and we put you in control of who sees your resume. Once a position becomes available that complements your professional qualifications and experience, we will contact you to present the opportunity. Your profile will be individually reviewed for new positions on an ongoing basis. You will be given ample time to consider any career opportunity in all situations.
As we partner you in your next career move, we understand you are not just looking for a "job" but rather for the right career opportunity to help propel you to the next level in your professional development. That is why it is important for us to identify a position that will meet your expertise and skills, as well as your personal aspirations and offer you the greatest potential for career satisfaction.
Our clients are mainly and global market leaders from the diverse industry sectors that we specialized in.
We are committed to recruiting top quality talents for our clients and securing you positions at leading prestigious firms to meet your professional goals. We appreciate your time in considering us in your executive job search and are committed to earning your trust and loyalty.